I love Dresden. In fact, Dresden is very almost my favourite city in Germany (first place just has to go to my adopted hometown of Cologne) and somewhere I really enjoy coming back to again and again; I spent a very grey weekend here in March 2019 and a very hot late summer here in September 2020.
But to a certain extent, Dresden is a tale of two cities. On one side of the Elbe, you have the postcard-perfect Baroque Altstadt (old town), which forms a dramatic skyline on the river (earning the city its moniker of Florence on the Elbe) and on the other, you have the edgy Bohemian quarter of the Neustadt (new town), which pulses with life and energy and has a street culture to rival Berlin.
Despite the beauty of the Altstadt (and that genuinely jaw-dropping skyline), it's the Neustadt where I've spent the most time in Dresden on my recent visits. So here is a summary of things to do in Dresden's Neustadt.
Dresden is a tale of two cities.
About Dresden Neustadt
Fairly unusually for Germany, the Neustadt is set out in a grid formation (albeit slightly skewed), with the main veins of the quarter being Alaunstraße and Louisenstraße. Neighbouring Hechtviertel, located on the other side of the trainline, is also covered in this post. In terms of transport, the best way to explore the area is simply on foot.
---
Things to do and see in Dresden Neustadt
The Kunsthofpassage
The Kunsthofpassage is one the Neustadt's most iconic landmarks. The name translates very literally to 'art courtyard passage' – and that's pretty much exactly what it is. Meander through the series of connected courtyards with some very cool art on display. I've noticed over the years that the quality of the shops here has really improved – there's now a great craft beer bar (I'm told) as well as a very aesthetic art and book store selling vegan ice cream.
Boutique shopping in Dresden Neustadt
I'm not the biggest one for boutique shopping, but there is definitely a lot on offer in the Neustadt. I noticed on my latest trip that the Northern half of Alaunstraße seemed to have a lot of clothing boutiques, while the Kunsthofpassage had some great craft and book stores. I'm giving Peccato on Görlitzer Straße an honorary mention as it is the favourite boutique of my good friend Denise.
Try vegan Döner at the Dicke Schmidt
Unsurprisingly, Dresden's Neustadt is a bit of a haven for vegan and vegetarian restaurants, but one of the best has to be Der Dicke Schmidt, which serves up delicious – and gigantic – Döner kebabs, made entirely of meat substitute products, such as seytan. They have two standard options and normally a few seasonal extras. A bit further out from the Neustadt (in neighbouring Hechtviertel) but well worth it.
Try the best cheesecake in town
Try one of the best New York-style cheesecakes at Café Oswaldz . I'm told the coffee here is really good (I am a tea drinker so I really can't comment on that), but the cheesecake alone is worth a mid-afternoon stop here.
Street art in Dresden Neustadt
Street art in the Neustadt is less of an activity to set out to do and more just something to take in as you wonder around. The neighbourhood is covered in graffiti and tagging, but there are also some beautiful artworks to discover. On my last two visits, the building next to Katy's Garage had a giant mural, as did the side of a school on Görlitzer Straße.
It seems like there is a street art tour you can do, but I can't vouch for that, but this great blog post from HistoryFanGirl gives you a great impression of what to expect.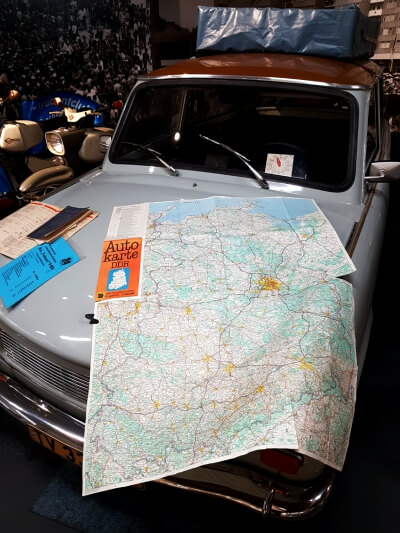 Die Welt der DDR (The World of the GDR) museum
I'll be honest: this is not the best museum about the history of East Germany. (For that, I would suggest visiting the Zeitgeschichtliches Forum or the Runde Ecke in Leipzig (more here), Höhenschönhausen Prison in Berlin or even just reading Stasiland by Anna Funder.) However, this is a pretty good museum when it comes to showing you what life in East Germany looked like. The exhibit is essentially a collection of items from the GDR, from cars to kitchens, which does in fairness, give a really good impression of what life must have been like for the regular East German.
Read more: 11 essential experiences in Leipzig
Rent wheels for a bikeride
If you want to fancy exploring the Elbe Valley on bike (and you 100% should), then Roll on Dresden is a pretty good option for bike ride. The place is pretty straight forward, and you can expect to be in and out with your new rental in under 10 minutes. 24-hour costs €12, with an optional additional €2 per bike for insurance.
If you don't fancy venturing too far out of town, a quick loop of the Dresden basin along the river will at least give you a good view of the riverside villas near Löschwitz and the cities beautiful bridges.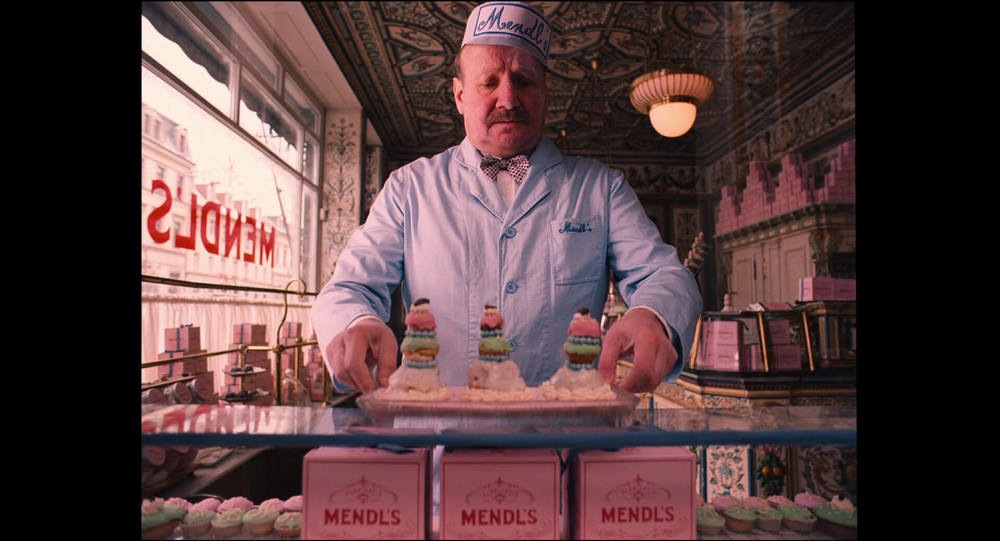 Visit the Dresdner Molkerei Gebrüder Pfund
The name of this place might seem like an mouthful, but the interior is more like an eyeful (this sounded like a much stronger pun in my head…) Terrible jokes aside, you might recognise this place as the interior for the bakery – Mendl's – in the Grand Budapest Hotel. The actual shop sells a variety of cheeses and – bizarrely – cosmetics. The ceramic tiles and decorated ceiling that are seen briefly in the film are very impressive in real life, but the place gets very busy.
For more locations from the film, check out this post.

Katy's Garage
Located literally in the heart of the quarter at the crossroads between Alaunstraße and Louisenstraße, Katy's Garage is a bit of an institution. In non-pandemic times, it is a club and music venue, but what I like most is just drinking a beer or an Aperol in the chilled beer garden. If you're looking for things to do in Dresden's Neustadt, this is definitely one to recommend.
Enjoy the streets
In all honesty, I think one of the best things to do in the Neustadt is to simply wander along the streets and soak it all in. This might sound like a massive cop-out to end an article on things to 'see and do,' but it's honestly the best way to soak up the atmosphere of the quarter – and its many eccentricities.
On a late summer evening, you'll find people sitting on the curb sipping a beer (drinking in public is entirely legal here in Germany) – especially at the corner of Louisenstraße and Görlitzer Straße. It's clearly an area where milling about is encouraged!
Have you been to Dresden's hipster Neustadt? Comment below!
Related
Source link